Home Loans
Discover your dream home with our tailored home loan solutions. Competitive rates, expert guidance, and a seamless experience await you at Capital Management Realty, Inc.
What is a mortgage, and why you should know the difference before choosing?
When it comes to home buying or home financing, there is no step more important than getting a mortgage. A mortgage is a loan that is obtained from a bank or mortgage lender and used as leverage to finance a home (since few people have the funds available to make such a large purchase on their own).
When it comes to choosing a mortgage, there are additional decisions to be made. The five basic mortgage types in the state of California include:
CONVENTIONAL MORTGAGE
FIXED-RATE MORTGAGE
FHA LOAN
VA LOAN
USDA LOAN
NON QM LOAN
Three Key Benefits of Financing
Understanding the basics to home financing in California
Affordability and Transparency
If you choose to finance, you will know exactly how much home you can afford before you even begin to search. You will also know your monthly costs and your down payment amount, if any.
The Best Financing Rates
As a result of our longstanding working relationship with several of the best money lenders in the business, you will receive the lowest rates, the most favorable terms, and the highest quality service
Stronger Offers
With financing and pre-approval on your side, you will be able to make stronger offers and remain head and shoulders above other buyers looking at the same properties
Calculate your mortgage now
Our mortgage calculator can help set you up for success.
What You Need To Apply
for home financing with Capital Management Realty, Inc.
Pre - Approval it's as easy as one-two-three. At Capital Management Realty, Inc., you only need a handful of financial forms and records to qualify for home financing pre-approval. Once your financial documents and proof of income are verified, we will issue you a confirmation letter indicating your pre-approval status. It's that simple!
One month's worth of your most recent pay stubs, if you are self-employed, just your tax returns will do.
Two of your most recent monthly bank statements, plus any other asset you can present to show proof of income.
Tax returns, including W-2s, for the last two years
A copy of any photo ID and Social Security card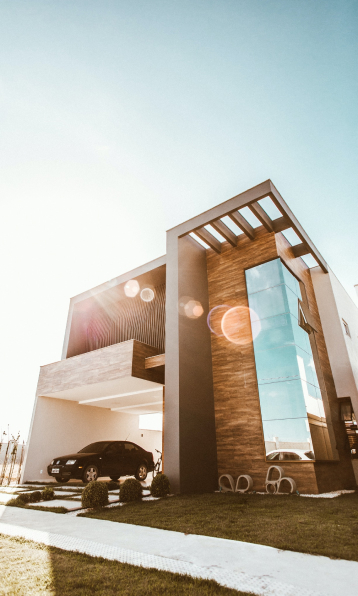 Get in Touch
with Capital Management Realty, Inc., we will contact you as soon as possible.